Have you heard of One Kings Lane? It's an online sales website based in the USA, much like our very own Australian based Temple & Webster and Dalani Home & Living. Discounted prices on designer furniture, decor, art & lifestyle products. One Kings Lane also has a vintage section which I lovvveee!!
Today I made my first purchase from One Kings Lane after seeing these items and dreaming of a bahamas inspired tablescape!

(Note - They don't ship to Australia as yet, but you could try a mail forwarding service if you don't have any US contacts! Luckily my sister now lives in NYC)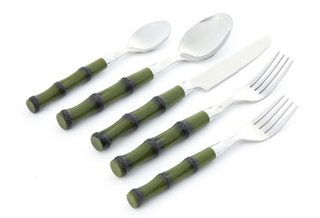 20 Piece bamboo cutlery set. May paint the handles... or leave vintage green...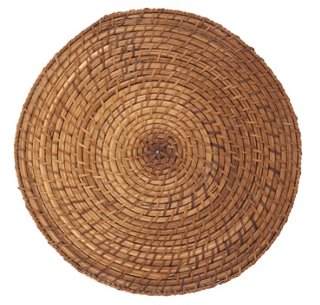 4 piece round rattan placemats
Inspired by both my favourite banana leaf vintage wallpaper, and a shoot I worked on for Domayne with Shannon Fricke a couple of weeks ago which was themed Vintage Bahamas.
I plan on creating a table setting by mixing these pieces with some of my personal prop collection including quirky nature plates I bought in NY last year from Anthropologie, vintage gold napkin holders, cane furniture & vintage wooden boxes from an online garage sale...... with lots of huge green leaves, palms and exotic summer fruit.
And now for some visual inspiration
(especially for those of us freezing in this Sydney weather.... )
Note: Links on this post give credit/voucher for you and me, so share the love!!
Labels: bahamas, one kings lane